Emergency Repairs – Locks and Handles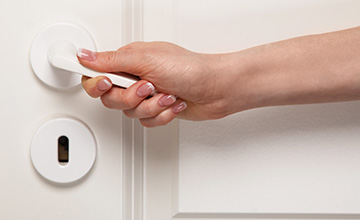 Broken locks and handles can be anything from an inconvenience to a major security concern, and if yours need fixing in a hurry, Eccles Glass can help.
We have a team of experts who can supply the right replacement door handles or locks where necessary, or work quickly and professionally to repair the broken fixture.
Our location right on the M60 means we can be on the road to you within a matter of minutes, and working on repairing your locks as soon as possible after that.
Whatever situation you are dealing with, it helps to have a professional second opinion – so please do contact us with any initial questions.