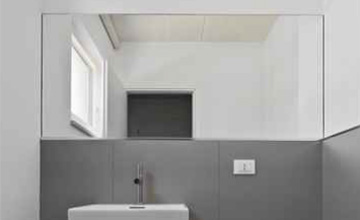 Hanging a mirror is no easy task, especially if it is particularly large, heavy or ornate – luckily Eccles Glass has the expertise you need to put it firmly in place.
We can advise on mirror installations, and supply the best fixings and fastenings for the job, to make sure that mirror is going nowhere in the years to come.
Our experts can carry out the installation itself, as we have done on domestic and commercial premises across Greater Manchester for many years.
If you have a mirror that needs installing, or you need us to supply you with one (or several), contact Eccles Glass today.