Installations – Sandblasting & Etching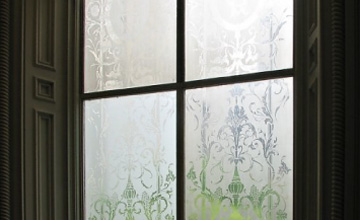 Sandblasting and etching adds an elegant touch of both beauty and privacy to commercial glass installations, with the option of a pattern or logo applied to the glass too.
Eccles Glass have the experience and expertise to advise on a wide range of different uses for etching, from a main entrance with impact, to glass partitions and internal doors.
All enquiries are welcome – even a fairly small area of sandblasted glass can have a big visual impact, and we are happy to consult on what might suit your premises.
For more ideas about how to use sandblasted, etched or frosted glass in your building, contact us today.