Lead lights made to design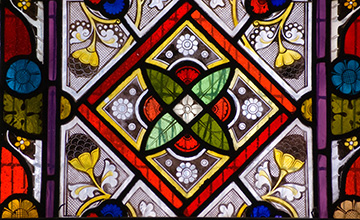 Lead lights add a decorative and period feeling to any property, from domestic properties in Greater Manchester's leafy suburbs, to commercial premises that need to impress.
We can supply lead lights made to design, so that you know your unit will fit perfectly into the space available, and feature your design at the intended size.
This service is suited not only to new installations, but also to sympathetically reinstating genuine period features that have become damaged.
By providing lead lights made to design, Eccles Glass can cater for both possible needs, replicating the original look and feel of historic buildings across Greater Manchester.