Installations – Solar Film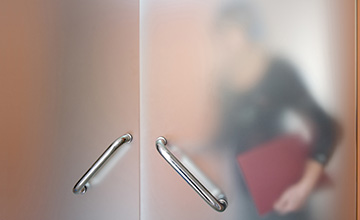 These days, commercial buildings must be able to manage their inner climate, without running up a huge energy bill or carbon footprint.
Solar films are an ideal option to control the amount of heat and light coming in from the sun, without needing a mains-powered heating, ventilation and air conditioning system to be running.
We can supply and install solar films for commercial premises, and always work to the highest of standards, so your interiors will still look at their best.
Contact Eccles Glass with any enquiries, and we will be happy to consult on what might be the best solution for you.