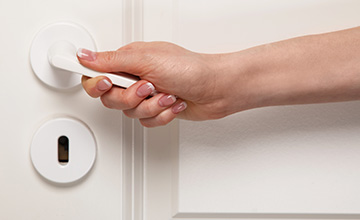 It sounds obvious, but doors aren't much use without handles – as you'll know if a door handle has ever come off in your hand.
We can expertly repair handles, or replace them if they are beyond repair, so you'll soon be able to use the door once again.
At Eccles Glass we have worked with large companies throughout the north-west, including Greater Manchester, Lancashire and Cheshire, and we understand the pressures you are under to keep your premises accessible – and how even one broken handle can prevent that.
Contact us with any enquiries, and we will be happy to help with what is likely to be an emergency service.